Career opportunities, it is often an important topic during job interviews. Kristof is living proof that they are there within Multi Masters Group. After a career in healthcare and the child benefit fund, this 'people person' found the ideal environment at Multi Masters Group to do what he excels at: coaching and supporting employees, but also maintaining good contact with clients. First in Cleaning Masters' inspection team, later as HR officer at Mobility Masters and then again at Cleaning Masters as manager.
Attracted to the cleaning sector
Hi Kristof! Tell us, how did you end up at Multi Masters Group?
Before arriving here, I worked at a child benefit fund. First as a file manager, then as team leader for a department of about 30 employees. Before that, I worked as a care assistant. Care and cleaning have a lot in common. Those sectors facilitate our basic needs, something that became clear during the corona period. I think that's why I was always attracted to the cleaning sector.
"I have tremendous respect for the cleaning teams. And that is still growing every day."
So I did not hesitate when I heard from a friend that there was a vacancy for inspector at Multi Masters Group. I applied and, in the summer of 2018, I was allowed to start work. In the team of inspectors, I immediately felt perfectly at home.
Mother Teresa
So people skills have always been at the heart of your career.
True! Friends and family sometimes joke that there is a Mother Teresa in me. So you can call me a 'people person', yes (laughs). In 2020, a vacancy opened up for HR officer at Mobility Masters. With that, Multi Masters Group wanted to further focus on the soft HR aspect of their human resources policy. I then approached the management because I felt that this role was for me. After a few conversations, we took the plunge.
What exactly does soft HR involve?
In short, it is everything that does not belong to hard HR, such as administration or paying salaries. So making time for a chat, or scheduling a mid-term review. You notice that employees really need that. However, soft HR does not mean that you let your emotions get the better of you. You have to dare to stand firm. People make mistakes, including me, so it is important to discuss and solve them with employees.
Living proof of the career opportunities within Multi Masters Group
And as living proof of the career opportunities within Multi Masters Group, you are now a manager at Cleaning Masters.
That's right. Managing director Philip Paelinck contacted me and told me there was a great opportunity within Cleaning Masters. The position of manager was open, a tough challenge that I was eager to take up and which I am currently working on day and night. I can still fall back directly on Thierry, my predecessor. That really completes the circle now. Everyone has their strengths and weaknesses and we make full use of that thought. That gives me a lot of enthusiasm and courage to continue.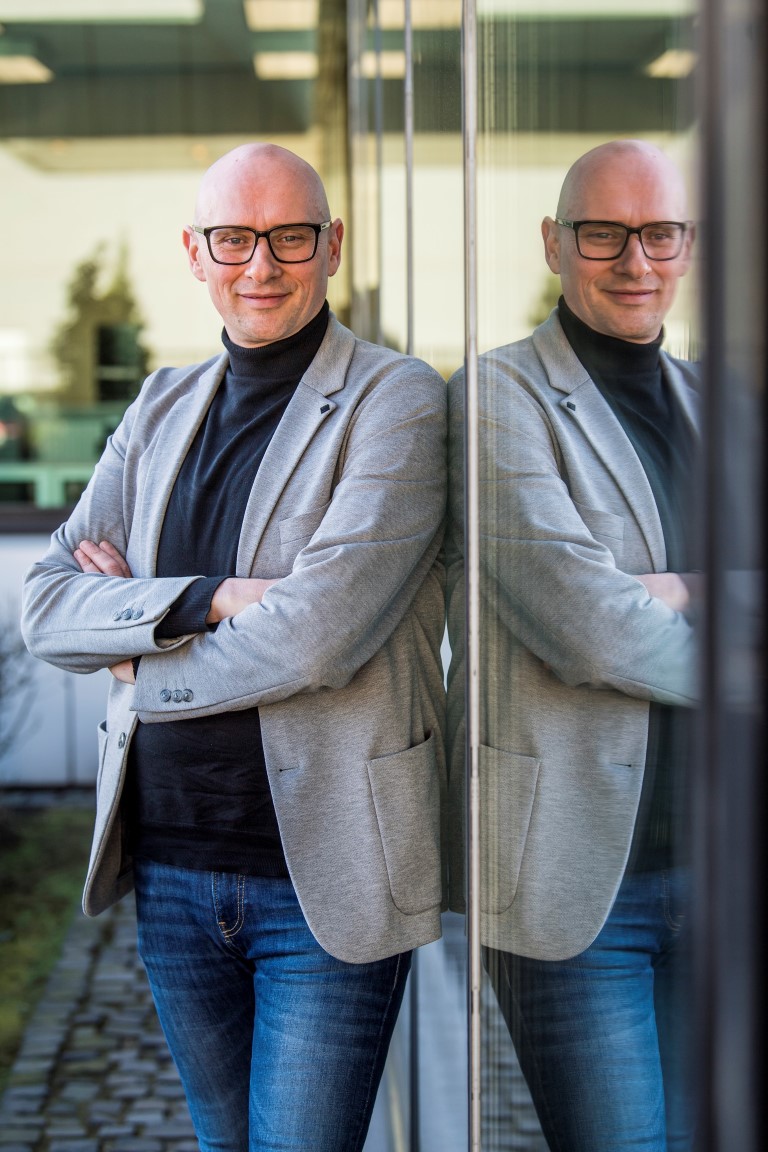 Were you welcomed into your new team with open arms?
Absolutely! At Cleaning Masters, we have always worked well together in the past. As an inspector and HR officer, I already worked with a lot of people. As manager, it is now in a different way, but with the best intentions and the same, good vibes. It's a challenge where I am confident that it will work out perfectly.
The team is central
Can you also fall back on your good people skills as a manager?
Taking the human aspect into account supports me in the decisions I make every day. HR is the common thread, especially today. I keep repeating: you are nothing without a good team. The team is worth its weight in gold. Our slogan to clients is 'we take care of it'. And we do, we really take care of it. But you can only do that if everyone in the team thinks the same way. Of course, not everything always runs 100% perfectly, but everyone knows that my door is open. Employees can always pop in and let their hearts out. Only then we can get back on track.
"I can honestly say that I am happy and proud to be working at Multi Masters Group."
Cleaning is a hard profession. How do you try to be there for the cleaners?
I have tremendous respect for the cleaning teams. And that still grows every day. They smash themselves day in, day out. Our well-oiled machine can keep running only if every link in the team is perfectly put together. The workers have to work hard to complete all their tasks within their hours. This is certainly not obvious. They do get pats on the back and compliments at the customer's premises, but they naturally want to feel connected to their employer. So, I try to make enough time for them. They know that the head office is in Merksem, but that way they also know who is there. It is important for them to know that we are there and that they have someone to turn to.
F.C. De Kampioenen
What defines a good working atmosphere for you?
There is a real no-nonsense mentality here. At times, you can even compare it somewhat to an episode of F.C. De Kampioenen (laughs), the Belgian sitcom. It's a funny comparison, but it's meant in the best way. Everyone has seen an episode. There are many funny moments, but also sometimes frustrating moments, or a misunderstanding. But the important thing is that everything always works out in the end because we work together as a team to find solutions.
Grateful for career opportunities
How do you look back on your journey at Multi Masters Group?
We are now five years later, and a lot has changed. It's not just Cleaning Masters or Mobility Masters anymore. All the divisions make up a really strong group. Whether I have regretted anything despite all the career opportunities I have been given? No, but it would have been great to have experienced everything from day one. That I would have been here from the start, with Paul de Schutter, and to see where we are now. I think that really gives goosebumps. But I grabbed the career opportunities that came along with both hands, and I am very grateful that those career opportunities came along. I can honestly say that I am happy and proud to be working at Multi Masters Group.