6 June 2021 is River Cleanup World, a worldwide litter campaign organised by our partner River Cleanup. The goal: to organise 1,000 clean-up actions between 31 May and 6 June. The team of founder Thomas De Groote is counting on your and our cooperation. You can register via the River Cleanup World website. You have the choice: participate in a litter campaign or organise one yourself.
Thomas De Groote (River Cleanup): "Litter is everywhere"
The story of River Cleanup began four years ago. At that time, Thomas De Groote was challenged to collect litter for ten minutes. Those few minutes changed his life. "The moment you pick up someone else's litter, something changes. You start looking at things differently and suddenly you realise that litter is everywhere."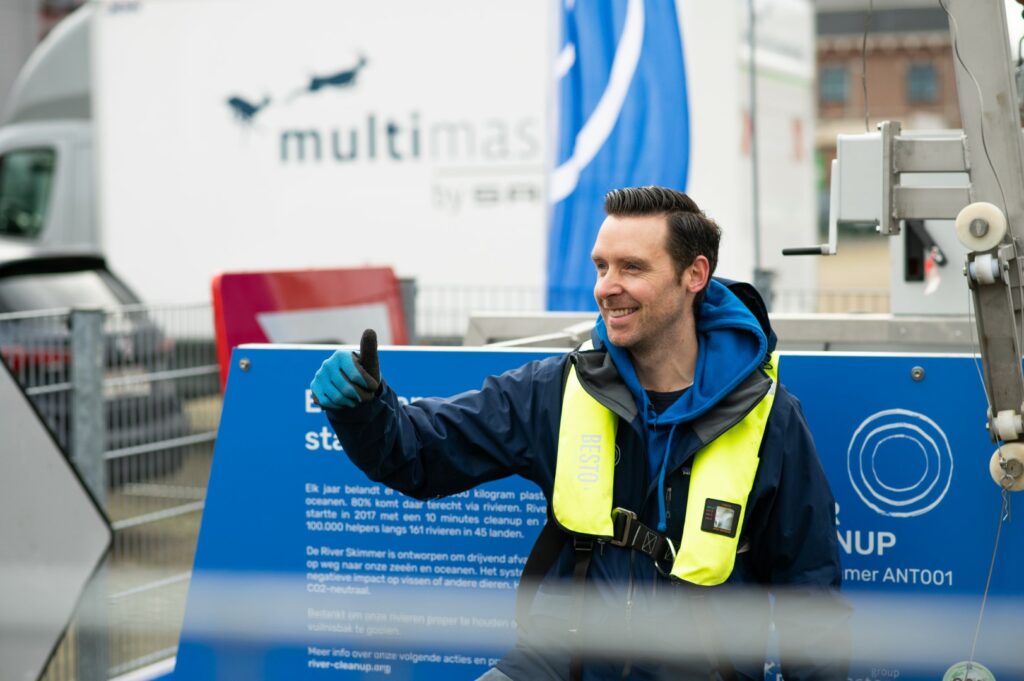 Thomas didn't stop there and founded River Cleanup. "Every year 8,000,000,000 (8 billion!) kilograms of plastic end up in the oceans. 80% of that ends up there via the rivers. Our actions are aimed at making the banks of rivers litter-free. In this way we ensure that much less waste ends up in the oceans. Of course, we also try to make people aware of the need to stop throwing rubbish away."
River Cleanup organises actions against litter all over the world
What began as ten minutes of picking up litter has grown into a worldwide organisation. In 2018, 10,000 volunteers helped to make the banks of the Rhine litter-free. A year later, 40,000 'River Warriors' marched along 10 rivers in Europe and Asia. That year, the very first Multi Masters River Cleanup took place. In the meantime, the River Cleanup microbe has spread worldwide, to South America, Africa and Australia.
Technology against litter
2020 was the year of COVID-19, but River Cleanup was not discouraged. "Where possible, we set up smaller actions. However, the most important evolution is that we have also started to use technology. With the support of some partners, we have created devices and applications that automatically purify the water of the rivers or stop the waste. Just think of the River Skimmer, the Trashbooms and the River Whale."
River Cleanup World
These innovative technologies are doing their bit, but they have not solved the problem. "Our goal for 2021 is to collect 1 million kilograms of waste. To achieve that, we need the support of lots and lots of people." River Cleanup mobilises these with all kinds of actions. "Every first Sunday of the month is River Sunday, on 6 June we organise River Cleanup World and 18 September is World Cleanup Day."
So the next major event is River Cleanup World. You can register on the River Cleanup website. The Multi Masters Group will be there!